The Official 2012 "Pin-Ups for Ron Paul Calendar"
NOW

Just $4.95!
(FREE shipping on

all

U.S. orders!)
Please note: All orders placed after May 1st will be shipped out on June 2nd.
We will sell out! These are high-quality, limited edition, collector's items in full, vibrant color. Only a total of 3,000 were printed. A beautiful girl on every page with a quote from Ron Paul. Made in the USA. Get yours today, before they're gone!
If you're outside the USA and you'd like us to ship to you, please send an email to [email protected] Give her your address and what country you are in. She will give you a quote (probably not over $8 + our regular shipping/ handling) and send you a Paypal request for that amount ~  Thanks!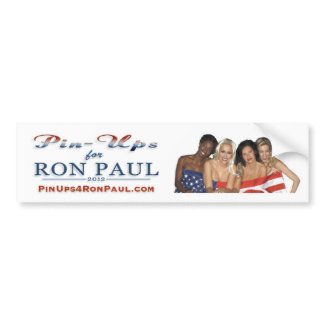 A Special Thank-you Gift just for You with your Order!  An mp3 of the electro-mix of "Follow Me", a song of Freedom by Juliet Annerino, originator of the "Pin-ups for Ron Paul" calendar. Just right click, save as ~ Enjoy!

Sign up for our mailing list to receive updates, videos of our models, free music mp3′s, out take shots and more! Find out where you can meet our models & get your calendar signed by one of our activist beauties!